Does, page 5
All artwork © copyright 2006 the artists. Photos by Does from Brazil. Please send corrections to yo@graffiti.org and mention Does 5.


Abse, Does, Scane




Anjo, Teia, Truff, Roko, Does




Anjo, TÉIa, Does, Dninja, Roko, Shock, Truff




Does, Neto, Brown, Chivtz, Marone, Toz, Presto, Binho




Nick, Does, Truff, Roko, Dninja, Anjo,Teia




Rdick, Does, Cakes, Binho, Graphis




Skane, Roko, Does, Anjo, Abse, Teia




Adam Neate, Waleska, Graphis, Roko, Mignora, Does, Teia, Anjo, Tinho



Does and ?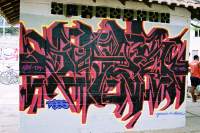 Does and ?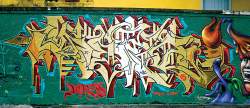 Does

Roko, Does




Scane, Rek, Cena7, Rek, Foco, Graphis, Truff, Does, Abse, Binho

Featured Artists