Art Crimes: Estonia 1
All pictures on this page are © copyright 2003 the artists. Email us with any caption corrections (mention Estonia 1).
These photos are courtesy of Mok One


Erik, Lazy, Jon, Mok1, Shil, Medley, Sim, Freak, Toze, Richcat, Tyke, Lil'j, May, Anton, Ino, Eagle24, Sgq, Wbr, Lic
(Click image above to enlarge. If you want to see it even larger, here you go. (380k) This image may be too wide to display in your browser, but you can probably download it by right-clicking (or control-clicking) the link.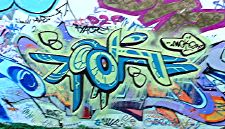 These photos are courtesy of Ino. These paintings were done in 2003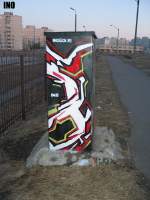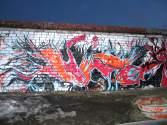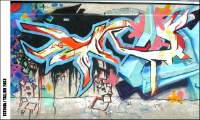 City Walls