Art Crimes: Iran 1
Artwork is © copyright 2001 the artists. Photos thanks to Esnce.
This graffiti is from 1999 unless otherwise marked. We believe these are the first pieces in Iran, in Tehran.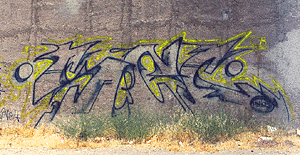 Esnce 1999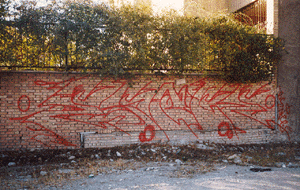 Esnce 1998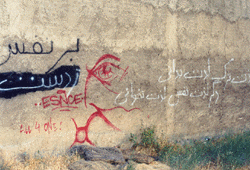 Esnce and friends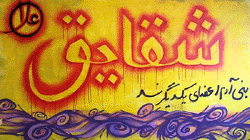 "Shaghayegh" by Ala57, 2001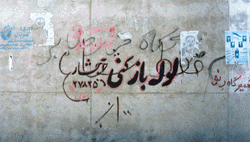 This is not graffiti, it's advertisement.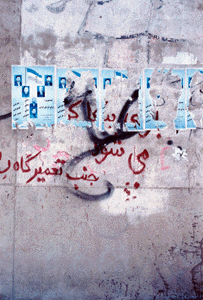 Ali tag and political posters

City Walls