Art Crimes: Los Angeles 32
Artwork is © copyright 96-98 the artists in VCK crew. Photos thanks to Yeloh One Vicious Cycle.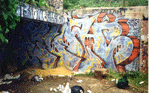 Yeloh VCK yard 97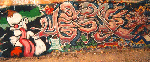 Character by Ecser VCK Letters By Yeloh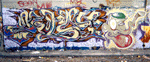 Yeloh & Ecser Pasadena Yard(gone now)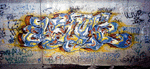 Yeloh Horseyard LA

Yeloh Aloy VCK Baldwin Park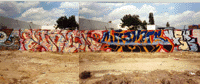 Yeloh Phume "Visual Circus' Commerce Yard.

City Walls