Art Crimes: Los Angeles 57
All artwork is © copyright 2002 the artists. Photos thanks to Steve Sakai. Please send caption corrections to yo@graffiti.org and mention LA 57.


Demon, Poem, Revok




"NASAUCA", ?, Just, Czer




Fear, Krael, "I2W" Pistol 45, Spine




Prime, Dolla, Ballas, Sky High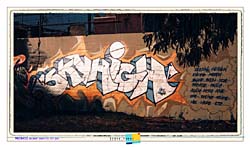 Sky High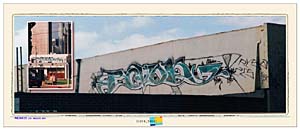 Revok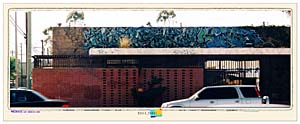 LTS, Temer




Futur, Nur




Saze, Zoueh, Clark?




Greas, Resq, Persue, Duem, TKO, Tloks




Kosh, Lyfer, Dome87, ?, ?

City Walls