Art Crimes: LA2, Angel Ortiz
All images on this page are © copyright 2004 LA2, Angel Ortiz. For informaton about these and other canvases by Mr. Ortiz, please contact Follin Gallery at follin@compuserve.com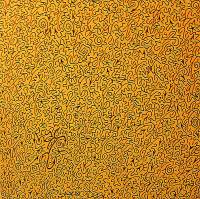 Around the World, 2003, acrylic with paint marker on canvas, 30 x 30 inches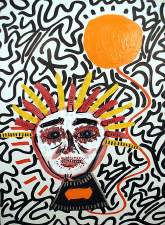 Balloon, 2000, acrylic with paint marker on canvas, 24 x 18 inches, (collaboration with Paul Kostabi )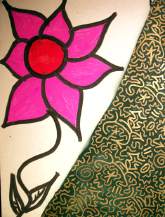 Flower, 2000, spray enamel with paint marker on canvas, 24 x 18 inches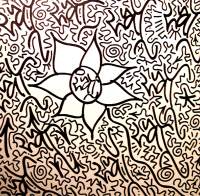 Mr. Sunshine, 2004, paint marker on canvas, 20 x 20 inches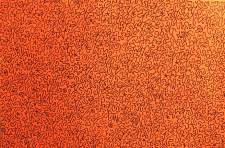 Orange, 2000, acrylic with paint marker on canvas, 24 x 36 inches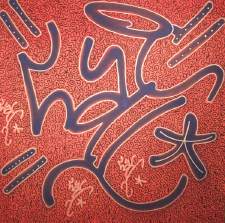 Splat, 2004, spray enamel on canvas, 40 x 40 inches.
ANGEL ORTIZ / LA II / LA2
Keith Haring was influenced heavily by LA2's graffiti, and many of LA2's works are mistaken for Keith Haring's. Within the past two years, a collaboration Haring / LA2 of an Egyptian mummy sculpture traded at auction for $80,000.

LA2 was discovered by Keith Haring in the early 1980s and became his close friend and collaborator. They traveled the world together, painting murals and sculptures.

LA2 and Keith Haring recently had an exhibition at Jeffrey Deitch in New York City, which is now traveling internationally.

Featured Artists