BAD NEWS
As of right now 10/01/02 Me and my postal box are longer friends.
So don't send anything else there. If you want to get any of the
products below. email me.
Vestige is a little zine project that I've recently completed.
Inside you'll find mostly drawings, paintings and photos
that I've collected over the years. This issue features a little
bit on bicycles, some vandalism, a files page of all your favorite
San Francisco writers before they were as good as they are now
and a bunch of other crap. It'll cost you $3.00 which you can send
to the address at the bottom the page.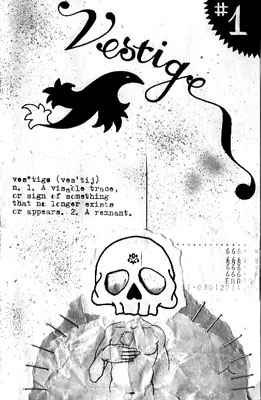 TRUCKER IS BACK BY POPULAR DEMAND
Get them while they last. Trucker is a limited edition
sketchbook that I made with my own two hands.
Each book is 8 1/2x 11 and contains six different outlines of different
urban vehicles for you to practice pieces, throw ups, tags or stick
figure drawings on. They include, but are not limited to, Vans,
Delivery Trucks, Buses, and Recreational Vehicles. Each Trucker
is 43 pages thick, has a painted and printed cover and
features a hand stiched binding. Send $5.00 to the address down
below.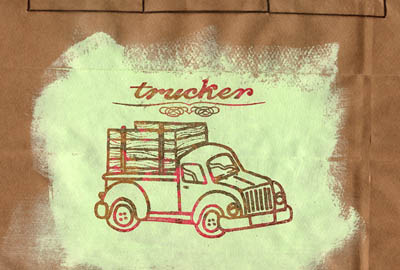 Here's an example of what some of the truck outlines look like.

any questions?
email me.

------------------------
Back to Homepage