Lady Pink and Smith, page 2
All artwork and images on this page are © copyright 2003 Smith and Pink and the other artists shown.
An All-grrl wall outside the Bronx Academy of Arts and Dance (Baad) and just behind the TAT HQ at the Point in the Bronx, 2003.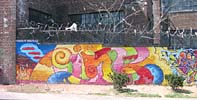 Pink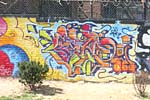 Em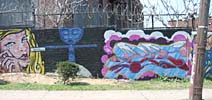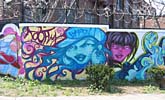 2Fly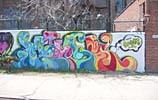 Muck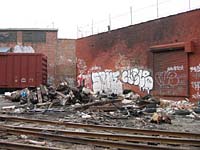 ?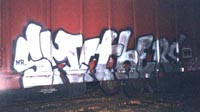 Mr Smithers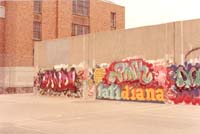 Pink, Lali, Diana (1982)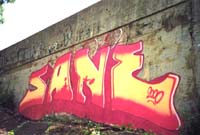 Sane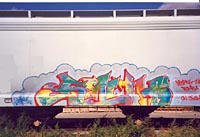 Smith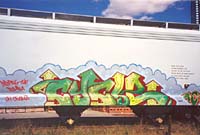 Cycle

Featured Artists