Art Crimes: San Diego 30
Artwork and images © copyright 2007 the artists. Please send caption corrections to yo@graffiti.org and mention San Diego 29.
From Crol and Werc, Aztlan mural in Chicano Park 2007:



wall prep - Burial 33 (NM), Unek (NM); lettering styles: Vulcan (SF), Dase (SD), Apex (SF), Persue (SD) Vyal (LA), Man One (LA), Sherm (LA), OG Abel (LA), Sye (NYC), Ize (SD); characters and backgrounds: Kofie (LA), Werc (LA), Crol (SD), Pose 2 (Philly), Chor Boogie (SD), Aero (SD), Brian (SD), Pres (SD)
From Mes (NJ):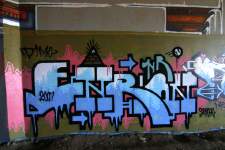 Enron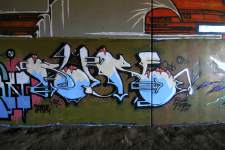 Quer?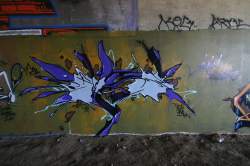 Mes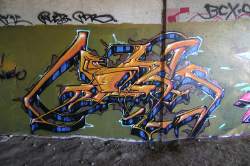 Werk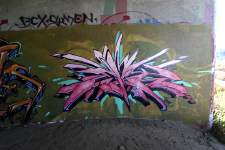 Emy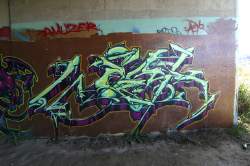 Werk
From Sphere:


Sphere, Stane, Duel



Stane, Kool Sphere

City Walls