WANE TC5 Interview
Photos © 2009 TC5 crew. Interview conducted by Aevon.TC5 and Louis Coupal in August 2009 for the Official TC5 30th anniversary show.
In terms of style, attitude and philosophy, what defines or makes The 5?
Originality, attitude, and swagger.
What is the crew's hierarchy structure? How has that played an important part in the crew's longevity over other crews?
Grew up in the north Bronx and would see subway cars by Blade, Comet, Seen, Doze, Doc and many other members. TC5 is a crew that's a major influence on me and other writers, in every era since Blade and The Crazy Five.
Did all graffiti crews back in the day have a President, Vice-President, and so on?
From my knowledge the major crews did have a president, vice president, etc.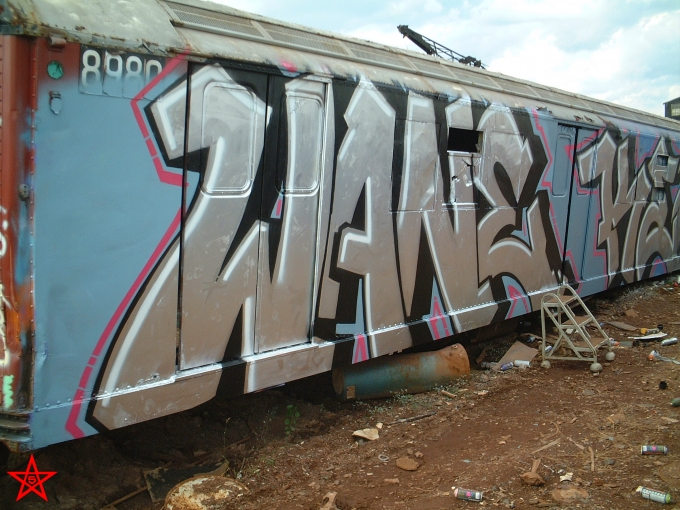 Who were The Crazy Five?
Blade, Comet, Crachee, Vamm, Tull 13, Ajax, and Maze.
How did TC5 come to be?
Blade started The Crazy Five in the '70s and Comet passed the crew on to Seen and TCFive was born again!!!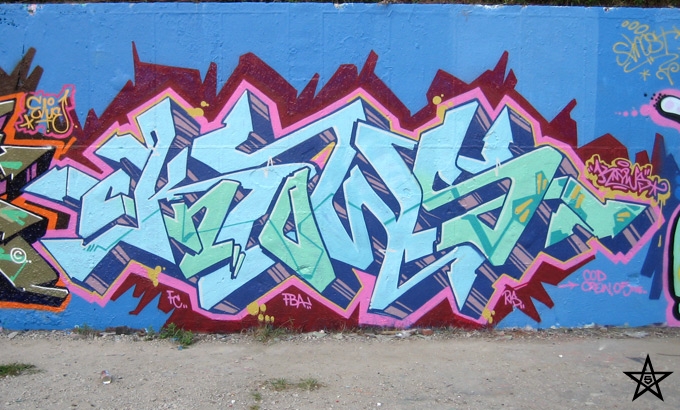 How have TC5 influenced graffiti?
The Five has influenced many crews as well as many generations of graff. We've influenced many people both in and outside of the graff community. Graff has influenced everything from customized Lee jackets and t-shirts to graffitic design and fashion in general.
How did you get your name?
Got many names. My first name from my mom but without the letter "y" (wane). Other names I got from hanging in the streets and acting a fool.
How would you describe your style?
Classic '80s, TCFive, FBA with an unorthodox twist. My style is classic foundation with a twist. Everything around me is inspiring - graffitics, fashion, travel and art. It's a lifestyle

What are your favorite types of paint and colors?
In the old days Krylon, Rustoleum, and anything I could rack.
What are you doing these days for work?
I work in the fashion industry, designing graffitics and clothes.
How would you describe the evolution and or destruction of graffiti in New York City over the past 30 years?
New York City kids started a phenomenon that inspired the world to write graffiti as they see it.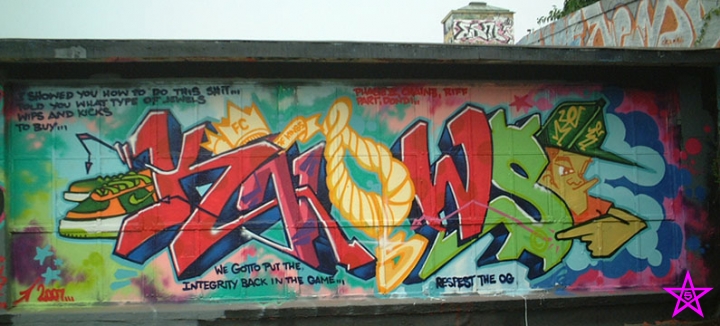 What is your view of the news coverage of graffiti over the years? How has the Internet affected graffiti?
The view from the media is negative, from the Internet it is inspiring.
Any stories you'd like to share?
I grew up in the north Bronx around Allenton Ave, where I used to see many Blade and Seen pieces at a young age. It's a dream come true to have rocked subway cars with Seen and other members.
I think it was 1993. Doc brought it to the attention of Seen, Juice, Psycho, etc.
I bombed long and hard to keep the style and swagger of the crew alive.
I was put down because of painting subways, the skills, honor, and loyalty.
The crew is legendary and will always live….
Wane One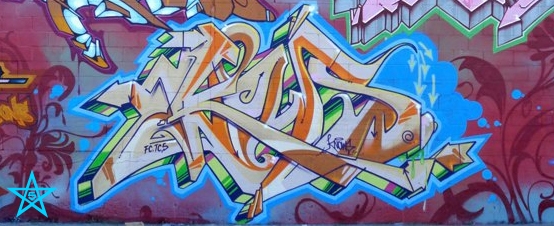 Featured Artists

Art Crimes Front Page