Won, page 6
All artwork © copyright 2009 the artists. Won.ABC is based in Munich Germany.
WON ABC, BEASTIESTYLEZ, I ARE UGLY, CASIEGRAPHICS and DOG ISK painted the helicopter in three weeks.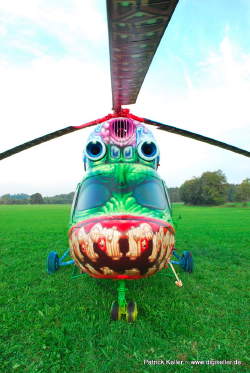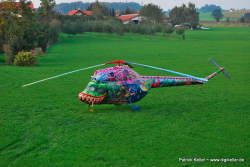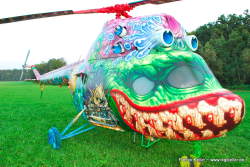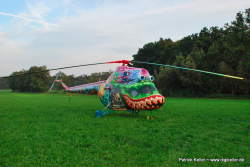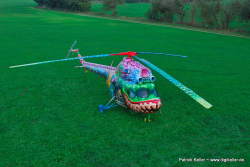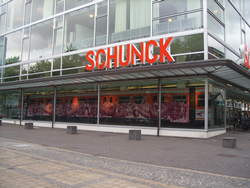 Won, in Heerlen, The Netherlands - Schunk Glaspalais Museum
The helicopter photos appear courtesy of the photographer, Patrick Keller (www.digikeller.de) He explains: The helicopter is from Poland. It's an old military helicopter, a Mil Mi-2. A garden firm bought this helicopter in Poland and brought it to Germany by truck. On the 1st of May 2009 they put the helicopter in a beer garden of a restaurant for fun.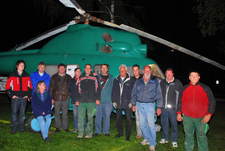 The city said the helicopter is a traffic hazard because drivers look at it when they drive by, so they want to remove it. [This is what hedges are for!] Currently several people are interested in buying it but the owner wants to keep it.
September 2009 the helicopter was on exhibition in Berlin http://www.berlinerkunstsalon.de/ and in October 2009, possibly the helicopter will be in Munich on the "Gärtnerplatz." There is an event by the gallery Richter & Masset and the helicopter will be shown at the Stroke 01 in Munich.
More WON at www.wonabc.de
FIRST PAGE

Featured Artists