Art Crimes: Brazil 8
All artwork on this page is © copyright 2006 the artists. Please send caption corrections to yo@graffiti.org and mention Brazil 8.
Sao Paulo (next to Ana Rosa Subway Station). Photos thanks to ZeT.

Fhinok, Zefix

Os Gemeos



Os Gemeos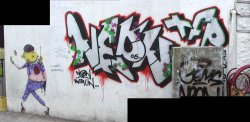 Os Gemeos, Neon (Germany)



Os Gemeos



see it biggest

details:


?

?

?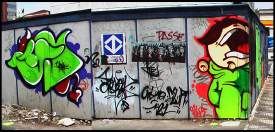 Yolk, Goske, Filur

City Walls