Art Crimes: Bridgeport 5
All photos © copyright 2002 the artists. Photos thanks to Sket One (connectors) and others. The "Every Bode Get Up!" Jam (also on Bridgeport 4) was held June 22, 2002 at Fame City in Bridgeport, CT, to honor the comix king Vaughn Bode (pronounced bo'-dee, rhymes with "roadie"). His son, Mark Bode attended. The large images of the connectors are 150-400k.
Please send corrections to yo@graffiti.org and mention Bridgeport 5.


Hi Cru and BLT crew: Reo, Seme, Prim, Rage, Drift, Eros, Swerm and Sket,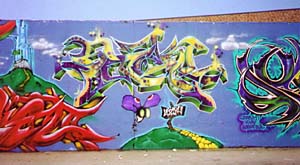 Rage




Pase, Swift, Wizart, Statz, Jew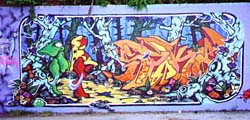 Wizart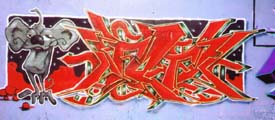 Statz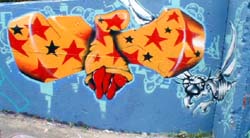 Zie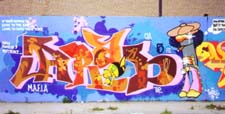 Doc

Dr Revolt




Zen (Slice), Ink, Irais, Leiah, Soaf, Idea (Jas?), Pheam, Jive, Jaket

City Walls

Art Crimes Front Page