Art Crimes: Florida 1
All pictures on this page © copyright 2002 the artists. Email us with any caption corrections (mention Florida 1).
by Eon
by UTC crew, Sarasota


Savor.AWP (character), Dimmer.UTC, Scie.UTC, Savor (throwie), Cader (throw and fish)




ScieUTC, Dimmer, WieOne.HOT, and Visual.DMC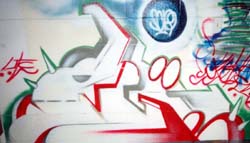 Scie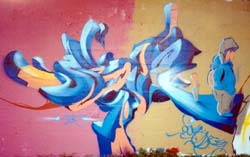 Scie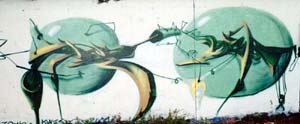 Dimmer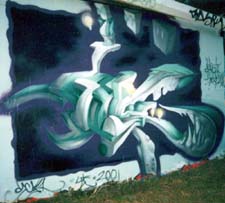 Scie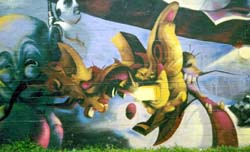 Scie
See the UTC 9/11 mural on one of our Sept. 11 mural pages.
These photos courtesy of DJ Sense. Artwork from West Palm Beach.

City Walls