Art Crimes: War Art 10
The images shown here are copyright © 2003 the artists.


Against all wars. Artists (from left to right): Purone, Derko, Arkoh!, Arm, R Dick, Maxo-T. Groups: Boa Mistura, SDSa. City: Madrid, Spain The mural shows a coloured world on the left, the world that could be possible without wars, and the real world, the grey one, on the right.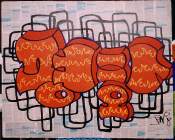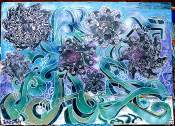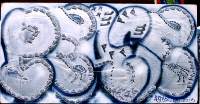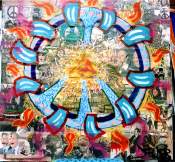 These canvases were part of a show in Toronto Canada in 2003 called "The Alchemist arena - Words against war." Canvases shown are by Jenr8 and LadyK.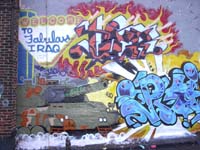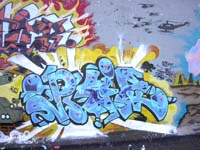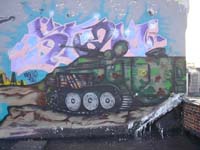 Jack1.NCB.BAD,TS5, Priz1.TS5.BAD.NCB, Stan1.TS5.BAD.NCB, Stem1.TS5, Phun Phactory roof, in NYC 2003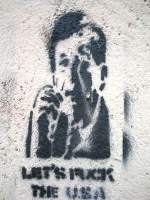 by ? Segovia, Spain, June 2003, photo by Sidney 135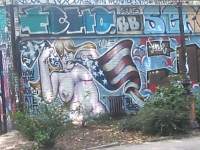 by ? Amsterdam, Netherlands, July 2003, photo by Sidney 135
Sparc murals has a nice UTI piece against war