Art Crimes: War Art 9
The images shown here are copyright © 2003 the artists.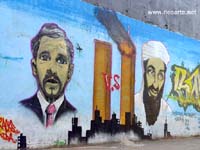 Photo by Filipe Julio, courtesy of neoarte.net, Brazil




"Bomb Fr8s Not Iraq" by Imdead One, Horror City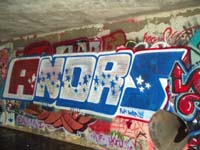 Andrs, Santa Barbara USA




Radok, Kire, Hes, Aeec, Ziem, Drunk, Rak, Hat, Lego, in Barcelona Spain. "Xapapote and No War"




Code3.TFA and Conz.TFA from Calgary Canada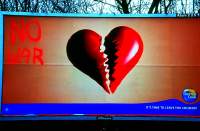 in Bristol, UK. Photo courtesy of Matthew Smith.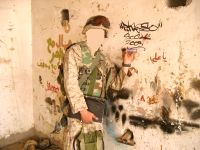 Bagdad, Iraq, 2003
anti-war.us - Free anti-war activist graphics
Iraq - posters for download from virusfonts.com