Os Gemeos, p.5
Article and images © copyright 2000, Os Gemeos fiz@uol.com.br and Art Crimes.
Os Gemeos, Vitché & Jonone156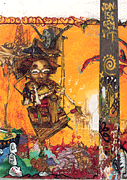 | | |
| --- | --- |
| AC: If you could have only 7 flix, whose would they be? | OG: Really, it is more difficult to choose only 7 photos. We like many authentic artists who develop a different style and are in constant transformation, evolution, and bombing. Those who revolutionize graffiti. People who give their lives to changing the urban way. |
Os Gemeos, Loomit, Vitché & Speto São Paulo, 1999



Click image to see a larger version. And here is the huge version (408k)
The wall is much flatter and straighter than it appears in this image, which was assembled from 12 photos.
| | |
| --- | --- |
| AC: What have you planned for the future? | OG: We live in the now ... we prefer all things to just happen ... life lets us go ... we are always developing new ideas, new pictures ... the future is happening ... |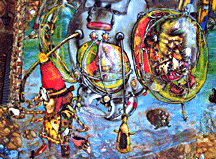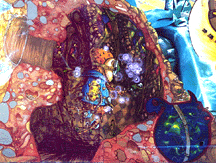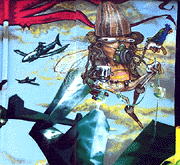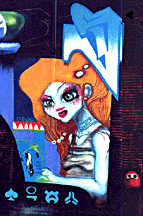 AC: How can people get in touch with you if they want to buy some art or magazines?

Our address is:

Otavio Pandolfo
P.O. Box 15031
Agencia Lins De Vasconcelos
CEP 01599970
São PAULO
Brasil - SP


email: fiz@uol.com.br
Os Gemeos Interview: 1 | 2 | 3 | 4 | 5 | 6 | 7 | 8

Featured Artists

Art Crimes Front Page